REGIONAL INGREDIENTS, INTERNATIONAL SENSORY PLEASURE
GOURMET CUISINE
Fresh local ingredients tastefully prepared with love: That is how our head chef Benedikt conjures up something new on a daily basis, real luxury cuisine. Connoisseurs are impressed by his international dishes, with a skilful touch of surprise.
We pamper you throughout the day!
For the appetite in-between we prepare for you crispy salads, small snacks, tasty dessert creations and fine cakes for a break, which can happily last a bit longer…
Our Mittagskogel-Team are happy to welcome you!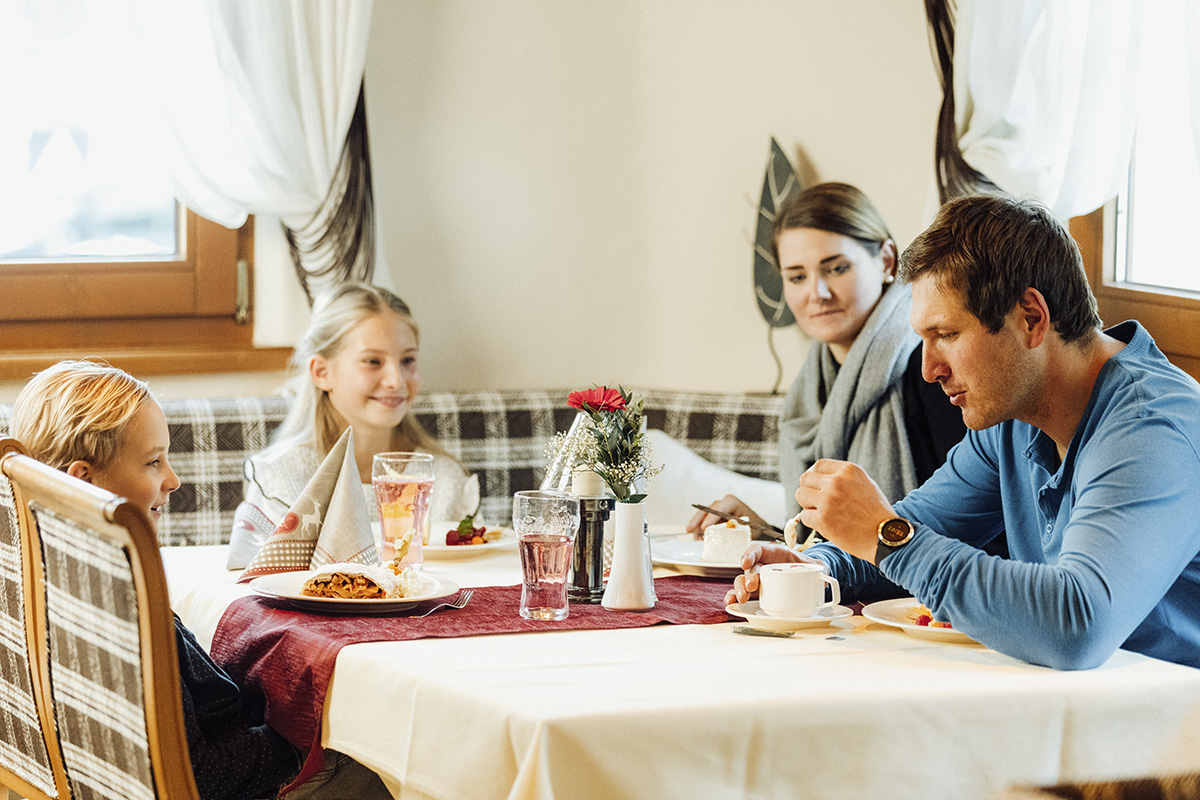 Menu with choice in the evening
The grand final of the day, we serve you a four course menu with choices and an extensive salad buffet. With varied themed evenings or the Pitztaler buffet we conjure up new dishes on a daily basis – and with our romantic Sunday dinner we create a unique atmosphere.